A MOUNTAIN OF HOSPITALITY
ETNA, with its 3333 metres is the tallest active volcano in Europe. It has always captured the imagination of man. Ancient people believed the source of the volcano, to be the god of fire. Since antiquity, its imposing size has fascinated poets, philosophers and travellers and even today, it still fascinates present day tourists.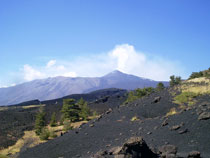 Trips to the volcano may begin by leaving Linguaglossa, the delightful centre of Etna situated at a height (ht) of 550m above sea level (a.s.l.), and heading for Piano Provenzana, ht 1800m a.s.l, the spectacle of the last eruption of Mount Etna in October 2002.
From here, take a 4x4 minibus operated by STAR, accompanied by a mountain guide, up to the summit craters. This excursion allows you to experience the unparalleled view of Taormina, the Aeolian Islands, the Nebrodi and Peloritani mountain ranges and the vastness of the Bove Valley, whilst enjoying the splendid panorama of the Ionic and Tyrrhenian coast.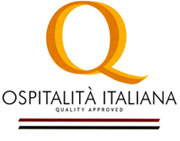 Quality Approved 2009
The best way to spend your summer or winter holiday in freedom

The B&B owned by the Lo Giudice family is set in a chateau (built in 1890), with its centrally located facade overlooking Via Roma. It is in the historic centre of Linguaglossa and at the foot of the largest active volcano in Europe, "Etna".

Linguaglossa is an ideal destination for summer holidays, snow sports and its proximity to the Taormina Sea.

Linguaglossa and its pine forest are waiting for you!



Open all year round, available
weekends or weekly.

---


Those who stay from Monday to Thursday (for a minimum of two nights) will benefit from the following offers:

• Overnight stay: 20% discount
• Skipass: € 28,00 --> € 18,00
• Ski School : 10% discount
• Equipment Hire: 30% discount